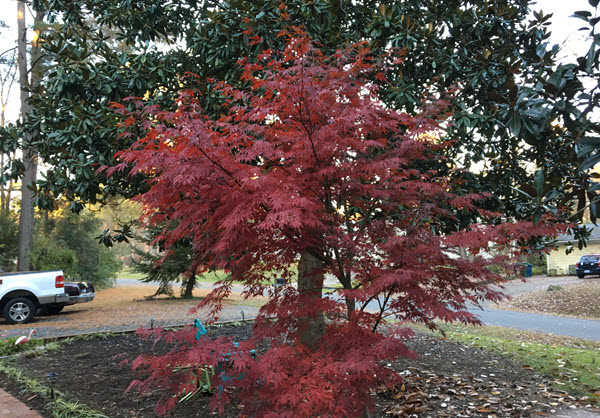 University Estates is the neighborhood in Durham just southwest of the intersection of Hope Valley Road and University Drive where I have lived for the last 18 years and all of my real estate career. A lot of the homes have turned over during that time and prices have done very well.
The reasons are pretty obvious.  First the neighborhood is very convenient…easy to get to Duke…easy to get Downtown, close to Sam's Club, Target, Fresh Market, Harris Teeter. And then there is the  developing restaurant district on 15-501 that starts with a Hardees and ends with the Thai Cafe where the Blvd. ends at University Drive. The second reason is that there are several one level homes favored by us older folks with bad knees and hips. But the two story homes have done well too.
The hottest thing anywhere in town now is a ranch in good shape with 3 bedrooms and at least 2 baths.
All this is just my opinion but I did look at some data.  The chart below was derived from MLS data and includes the original boundaries of University Estates with the addition of Yorkdale and the new homes being built at the southern end of Stanford.
The most important number I believe is the highlighted number in the chart, sales price per square foot, which averaged $162.59. That was pushed up a little by the two  last homes on the list which are among the new ones being built on Stanford, and down a little by the first house on the list, which is a large ranch home on Princeton.
I went and looked at the home on Princeton when it was on the market.  It needed a lot of work and quite a bit of its finished space was below grade which appraisers discount in their calculations. Nevertheless, it still sold for $10,000 above the asking price, which usually means there were multiple offers.
When you remove these three homes from the averages they offset each other and leave you with an average of about $163. I was curious about how this compared with other neighborhoods in this price range so I looked at Hope Valley Farms. Last year there were 128 homes that sold there and there is only one active listing as I write this early in February. The Hope Valley Farms number was a little less that $140 per square foot. A $22 difference is pretty significant but just confirms what was pointed out as the advantages of the neighborhood.
Another interesting number in our data is that the average days on the market was only 7. In Hope Valley Farms it was 11.

If you are one of my neighbors who got to this page because of a notice sent by snail mail you may be looking for the report that I generated on the Realtors Property Resource system. You can click on the graphic to get the report in pdf format that you can read online or print it out. Although the report focuses on the neighborhood there are some interesting heat maps that cover a wider area with each sub-report.

If you have any questions or comments, you can use the comment box below or email me at jayzenner@outlook.com or call me at 919.819.6666
Selling Your Home.
My plan is to share some of this data periodically but I may not use the US mail to send out notices of it every time I have something. (Email is so much easier and less expensive.) So, I urge you to subscribe using the form below.  I promise not to add too much to the junk most of us get too much of. My first post on this site (about a burglary in my house) was in October of 2014 and during that span I've only done 51 posts or about 1 a month. Not all are about real estate or even about Durham and a few have nothing to do about either ( like my Christmas dog story).
The primary use of the report capabilities I have here, is to help my clients to price their homes when they want to sell them or to evaluate a potential purchase. If you want to take advantage of my proximity as well as my experience, just ask.
There are also pages here (see the tabs) about the processes of buying and selling a home. The latter is sort of a Cliff Notes version of a book I wrote on the topic that is available as a Kindle book on Amazon that you can buy for a few bucks or read for free if you have Kindle Unlimited like I do. More about that here.
If you want more information like this, please use the form below to sign up!