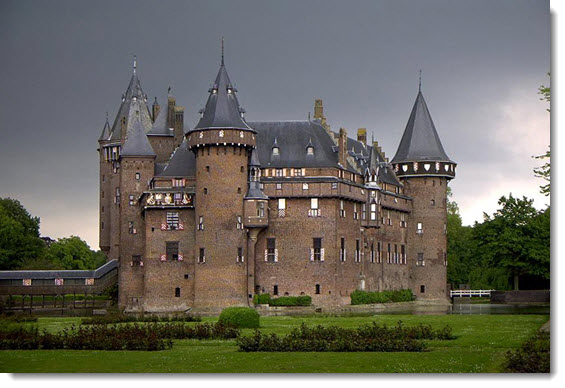 Research conducted by the National Association of Realtors indicates that the vast majority of home searches today are begun on the internet.
Many, many sites carry information from the local multiple listing services and a few also provide demographic information and market trends. There's almost too much of it.
Almost all of this information is driven by databases.
Computers are smart but still may not capture the same sense of place that a professional with a long history in a location, like your friendly real estate agent. Using both the way they are intended will increase your chances of having a good homebuying experience.
Online searches
Almost every local real estate site uses the data from the local multiple listing service and one of several available search tools to do home searches in it's area. All of them get their information from the Multiple Listing Services. There are approximately 900 MLS in the US. Most REALTORs subscribe to at least one and sometime two or three depending on the markets served.
Almost every real estate search tool uses the same data from the MLS. Most of these sites are also designed to generate "leads" for the real estate companies. I am not going to maintain a search tool on this site. Instead I recommend that you use REALTOR.com. It most closely reflects the most up-to-date information in the MLS. More important though, listing agents can add information that is not contained in the MLS including additional pictures and community information.
Some Technical Stuff – A short primer on the regulations and customs that govern home buying in North Carolina.
All real estate transactions in the U.S. are governed by local and state laws and are strongly influenced by local custom so it is important to learn about these things, especially if you are contemplating a purchase in a market new to you. In North Carolina the North Carolina Real Estate Commission supplements the existing real estate law with regulations governing the practices of real estate agents.
The primary mission of the North Carolina Real Estate Commission is consumer protection.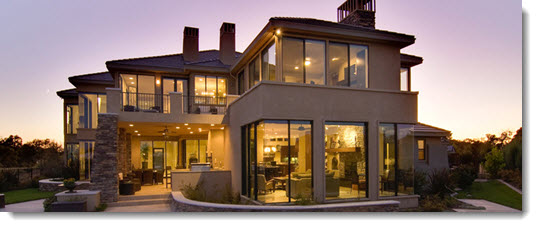 The NCREC licenses all real estate agents and dictates pre-licensing training and required continuing education. Licensing is meant to keep agents and their clients out of trouble but it does not teach an agent how to market a home or find one for a client.
Buyer Agency
Until a few years ago, all real estate agents technically represented the seller in a transaction, even when that agent was hired by the buyer. The real estate commission decided that buyers deserved equal representation and formally established "buyer agency" with its own set of practices and requirements. All licensed agents are licensed to represent both buyers or sellers and under certain circumstances they can represent both in the same transaction.
When an agent or broker (all licensed agents in North Carolina are now brokers) signs a listing agreement with a seller or a buyer agent agreement with a buyer, they assume some important obligations to protect their clients' interests. When interviewing buyer agents it is important to be careful about what information you share with them about your motivations or financial situation until you actually sign an agreement.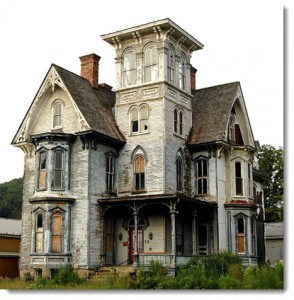 An agent may show you homes without a buyer agent agreement in place, however, at that point the agent is technically representing the sellers and should use any information they have learned from you to get the best deal for the seller, not you. This troubles some buyers who do not want to commit to a buyers agent that they may have just met. However, most buyer agents will work with a client with a short term agreement or readily release a buyer from an agreement if some conflict develops. Per the Commission regulations, one of the first things any agent you talk to in a "meaningful" way should do is explain these agency rules.
Other Professionals
Unless you have purchased property locally and  recently you should also ask that any prospective buyer agent review the process with you . In most cases a home purchase will involve other professionals including at least an inspector, an appraiser and an attorney.
In North Carolina, most residential real estate closings are handled by attorneys who specialize in these transactions. This is a little different than some other states where this is traditionally handled by a title company. In North Carolina these attorneys maintain Trust Accounts and are strictly regulated with regard to how money is handled.
Earnest money
"Earnest money" is traditional and part of the contract negotiations but not required and was traditionally kept in Trust accounts maintained by the listing agent's firm once a contract is in place.  This is still possible but most earnest money is now held by the buyer's closing attorney. A buyer agent in most cases will be willing to recommend professionals for these roles as well as other specialized personnel such as well inspectors and even contractors for estimates and repairs. In addition they will often be in a position to recommend lenders or mortgage brokers but the choice is always the buyer's choice. The exception is that the lending institution will choose the appraiser when financing is required.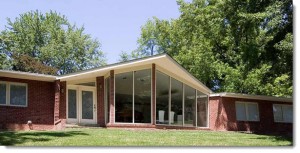 Pre-qualification or pre-approval
Like most areas of the country, it is traditional that potential buyers be "qualified" before entering into a purchase contract. In the luxury segment, many sellers also want assurances that potential buyers are qualified before a house is even shown for the first time. It is a good idea to have a commitment from a lender or the certification from a banker or investment professional that the funds will be available to make the purchase before actually starting to visit potential homes. This saves a lot of time and potential embarrassment. It is not as critical for unoccupied new homes.
A pre-qualification letter from a lender used to be enough to get a contract going and consisted of little more than a lender running a credit check on a potential borrower. Now days pre-approvals are more likely to be requested. Pre-approvals take it one step further and usually involve confirmation of financial data provided including employment and down payment money and usually indicates the amount the buyer is qualified to borrow associated with a particular home. This still does not guarantee financing. Once a contract is in place the lender will require an appraisal that the buyer pays for.
North Carolina also uses standard contracts that were developed by the State Association of Realtors and the State Bar. The most frequent exception to this rule involves national home builders that may have their own standard contracts.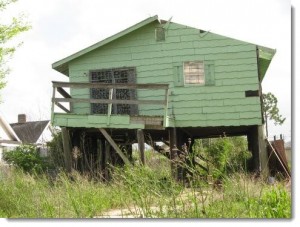 Due-diligence
If you haven't bought or sold a home in North Carolina in several years you may be in for a surprise. Several major evolutions have occurred the most recent in January of 2011 where most of the language about inspections has been completely changed. The most significant change introduced in January was the incorporation of a "due-diligence" period. This is something common in commercial real estate contracts and is becoming more common in residential contracts all over the country. Both the length and the cost of the due-diligence period are negotiated between the sellers and potential buyers. Basically, the buyer must make all inspections and repair requests during the due diligence period. The buyer must also get all financing lined up, including appraisals. However, during the due diligence period the buyers my walk away from the purchase "for any or no reason" including "I changed my mind."
Once you begin working with an agent, the agent should provide you with a sample copy of the contract. Read it carefully and get the agent to explain anything you don't understand. If the agent doesn't seem to "get it" tell them to "get lost." Negotiating the contract and subsequent repair requests are a very important part of the service that the agent is providing you and mistakes can be costly.
Commissions or How Agents Get Paid.
Agent commissions or compensation generally are NOT governed by law or regulation. When multiple listing services were first established, the first intention was not to share data but to create a basis for sharing compensation. Tradition has long determined the commission amount, who it was paid by (the seller in most cases) and how it was split with the agent who brought the buyer.
More correctly, all compensation is required to pass through the agents' firms, which follow strict requirements for accounting. Listing agreements now require that the listing agent disclose in the agreement what compensation will be offered to the buyer's agent. HUD regulations also require that this compensation be included on closing statements to make sure everything is as transparent as possible.
This is not the fun part of purchasing a home. However, the savvy buyer is wise to try to understand the motivations of all parties including both agents. To reiterate, compensation practices are driven by tradition and company policy, not law or regulation. This means that it is totally negotiable. In fact, the compensation doesn't even have to be a commission or be paid by the seller. This is often disconcerting to many agents who operated for many years guided by tradition. However, pressure from so called "discount brokers" and the "trust busters" at the U.S. Department of Justice has made the whole industry take a hard look at some of these traditions.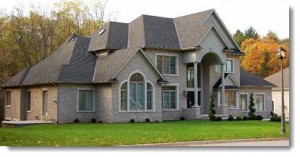 Wrap Up
This page is meant to be a primer for those interested in the Triangle and Durham real estate market but it is far from comprehensive. Please feel free to use the resources on this site or contact me if you have additional questions.