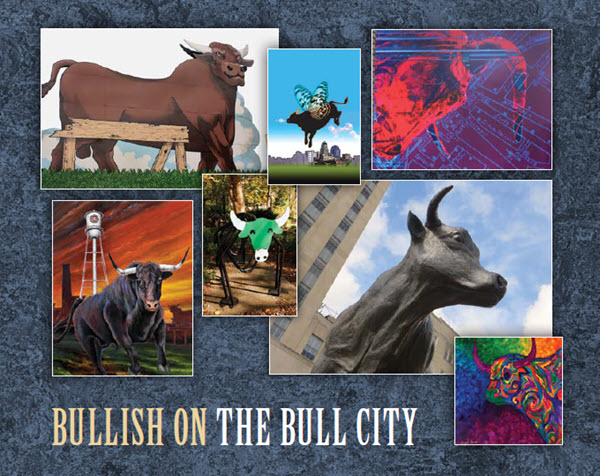 A couple of years ago I wrote a post about the 2015 Citizens' Financial report that the Finance office of the city has been publishing for many years to provide a distilled overview of the city's finances that is understandable by us non-accountants. The report is distributed as an insert in the Herald-Sun, which is a little be unfortunate because it is likely to get lost by anyone like me that doesn't even usually flip through this inserts and deposits them directly in the recycle bin. That may be why I missed last year's edition or it might have been distributed during a period where I was frustrated by the newspaper and stopped getting it at all.
Anyway, I think it deserves good distribution because the finances of the city are obviously important and it is one of a few things that has remained excellent before and after the city's ascendance as the coolest place around. The reports themselves have won awards for the past thirty plus years, a remarkable achievement considering how much there was to complain about several years ago.
This year's report was a little more special to me because of the number of my fellow Rotarians that were featured in it including City Manager Tom Bonfield and City Council members Cora Cole-McFadden and Charlie Reese. Two other Rotarians were given the opportunity to write essays with their reflections on the evolution of the City. The first was from former State Supreme Court Justice Willis Whichard. Judge Whichard reflects on growing up when Durham was a segregated city and the street where his parents bought a home, Club Boulevard was a dirt road.  He also describes his involvement many years later in the development of the Civic Center.
The second reflection by a Rotarian was by Past President Lois Deloatch, who now works for Self-Help but may be know more widely for her charitable work and promotion of the arts. She has a little side gig, so to speak, as a professional singer.
Judge Whichard notes that he was born in what is now the School of Math and Science, then the County Hospital for white folks, and Lois Deloatch migrated here from rural Northampton County 37 years ago. They have very different perspectives and interesting stories to tell.
Since I fear that many of the copies of this report went unnoticed among the other newspaper inserts, I was able to download a pdf copy of the report that you can download or open in your browser, how ever you have your computer set up.  Click here for the report.